Dr. David Jancsics: Faculty Research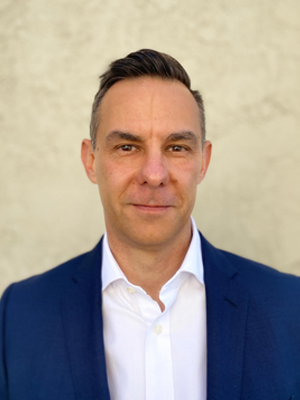 David Jancsics, Salvador Espinosa, Jonathan Carlos (2022). "Organizational noncompliance: an interdisciplinary review of social and organizational factors" Management Review Quarterly Springer Nature Switzerland AG.
David Jancsics & David Kanaan (2021). "Corruption at the University: The Case of Susanne Boyle" Public Integrity Taylor and Francis Group.
David Jancsics (2020). "The Retreat of Liberal Democracy: Authoritarian Capitalism and the Accumulative State in Hungary. Author Gábor Scheiring." American Journal of Sociology. Vol. 128, No. 1. Pp. 313-315 Palgrave Macmillan.
Tejal Jesrani, Oualid Akakzia, Valentina Anchevska, Siniša Durkulić, Alen Gagula, Steven Earl Gawthorpe, Soňa Jacinová, David Jancsics, Almir Maljević, Manuela Murthi, Macarena Torres Rossel (2020). "Measuring Organized Crime in the Western Balkans" United Nations Office on Drugs and Crime UNODC Research.
Jansics, D. (2020). "Corruption in border administration" Handbook on Corruption, Ethics, and Integrity in Public Administration Edward Elgar Publishing.
Jancics, D. (2019 - Online). "Law Enforcement Corruption along the U.S. Borders" Security Journal, Springer in cooperation with Palgrave Macmillan.
Jancics, D. (2019). "Border Corruption" Public Integrity Routledge, Taylor and Francis Group.
Jancics, D. (2019). "Corruption as Resource Transfer: An Interdisciplinary Synthesis" Public Administration Review American Society for Public Administration.
Jancsics, D. (2018). "Shell Companies and Government Corruption." Global Encyclopedia of Public Administration, Public Policy and Governance.
Jancsics, D. (2017). "Offshoring at Home? Domestic Use of Shell Companies for Corruption." Public Integrity.
Polese, A., Kovács, B., and Jancsics, D. (2017). "Informality 'in spite of' or 'beyond' the State: Some Evidence from Hungary and Romania." European Societies.
Graycar, A. and Jancsics, D. (2017). "Gift Giving and Corruption." International Journal of Public Administration.
Font, M. and Jancsics, D. (2016). "From Planning to Market: Framework for Cuba. " Journal of the Society for Latin American Studies.
Javor, I. and Jancsics, D. (2016). "The Role of Power in Organizational Corruption: An Empirical Study." Administration and Society.
Mungui-Pippidi, A., Dadasov, R., Fazekas, M., Toth, I., Kocsis, G., Jancsics, D., Kortas, A., Kukutschka, R., Stefavov, R. and Skolkay, A. (2015). "Public Integrity and Trust in Europe." European Research Center for Anti-Corruption and State-Building.
Jancsics, D. (2015). "Imperatives in Informal Organizational Resource Exchange in Central Europe." Journal of Eurasian Studies.
Jancsics, D. (2015). ""A Friend Gave Me a Phone Number" - Brokerage in Low-level Corruption." International Journal of Law, Crime and Justice.
Jancsics, D. (2014). "Interdisciplinary Perspectives on Corruption." Sociology Compass.
Jancsics, D. (2013). "Petty corruption in Central and Eastern Europe: The Client's Perspective." Springer Science+Business Media Dordrecht.
Jancsics, D. and Javor, I. (2012). "Corrupt Governmental Networks." International Public Management Journal.
Faculty Research - Main Page