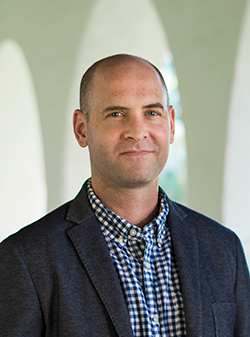 Associate Professor *MPA nucleus faculty member
School of Public Affairs
Office: AH 4120
jchanin@sdsu.edu
Pronouns: he/him/his
Office Hours:
By Appointment via Zoom
Zoom link: https://sdsu.zoom.us/j/2521471483
View Dr. Chanin's CV
Josh is an Associate Professor in the School of Public Affairs, where he teaches undergraduate and graduate courses in both the Public Administration and Criminology/Criminal Justice programs. Trained as a lawyer, with a PhD in public administration, his scholarly interests lie at the intersection of law, criminal justice, and governance. He has used both quantitative and qualitative techniques to examine the extent to which constitutional law and legal values like due process, equity, and transparency shape the administration of public programs. Much of Josh's work has focused on policing. He has written extensively about the U.S. Department of Justice's 'pattern or practice' initiative, with a focus on the implementation and sustainability of federal efforts to remedy systematic misconduct among state and local police departments. He has also written about the disparate impacts of police enforcement and how the various individual, organizational, and contextual factors that shape bureaucratic behavior affect the treatment of racial minorities. He is currently working on a project related to police transparency.
Faculty Main Page