Message from the Director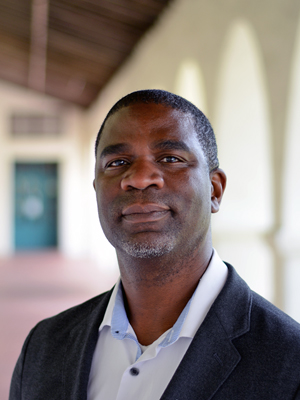 It is an honor to serve as the interim director of the School of Public Affairs for the academic year 22/23. We enter this fall in excellent shape. In addition to our recent national accreditation in City Planning (making us one of only 78 accredited programs in the United States), our accreditation in Public Administration was renewed through 2028. With this renewal, I am confident that we will continue to be the highest-ranked MPA program in the California State University system.
As with previous years, the School of Public Affairs will strive to make its mission a reality through our course offerings, research endeavors, and community and service engagement. However, this year, we will also embark on several new initiatives.
First and foremost, the School will host numerous campus-based activities designed to help students, faculty, and staff reacclimate to campus life and the in-person environment. In addition to following the university's protocols, we'll strive to hold events outdoors and encourage basic protocols to make everyone feel safe.
Second, the School will re-image and re-design its student experience offerings this year, including new internship opportunities, externships, service learning opportunities, and bi- national collaborations. Expanding these offerings ensures that every public affairs student has access to real-world experience relevant to their interests.
Finally, we will be in touch with the public affairs community, a lot more often. We will raise our social media profile and share content with stakeholders and partners through their preferred modalities. We will work to promote the achievements of students, the successes of alumni, and the research of faculty.
I encourage you to join any of these new initiatives. Whether you are a student, a faculty member, a graduate, or a staff person, your voice and contribution matter.
Have a great academic year,
Roddrick Colvin
Director and Professor